Welcome to the official site of The Digits!
Home | Gig Dates | Band Members | Blog | Song List | Sound Clips | Videos | Contacts
<![if !vml]>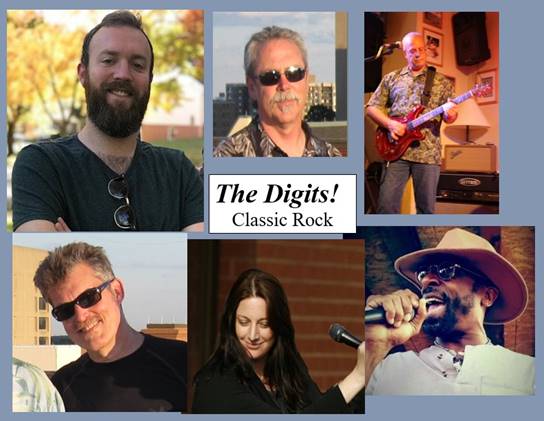 <![endif]>
… just good rockin' & fun times…helping to put Rockville on the map!
Next shows:
Friday, November 27, 2015. 
The Digits! Rock Black Friday!
You've had your fill of turkey, now get you fill of classic rock! Branded 72 has been serving up great Texas BBQ since 1972.  In last couple of years, they've evolved into quite the music scene for Rockville.  They offer robust bourbon and beer selections (and full bar) that really compliments The Digits! style of classic rock!
Where: BRANDED 72, 387 East Gude Dr., Rockville, MD. 301-340-8596
The Digits! start playing about 8:30 PM. 
_______________________________________________________
A little "Digit" history…
From an informal group playing to friends and family at a swim club in suburban Washington, The Digits!  have coalesced into a locally popular classic rock band. We've played for groups as diverse as the Washington Post Company, Montgomery County Road Runners Club, and The Star Diner. We also appear frequently at the Woodley Gardens Swim Club in Rockville, for fund raising events open to the public.
The Digits!  provide an eclectic mix of old and not-so-old songs from the Beatles, Billy Joel, Doors, Grateful Dead, James Brown, Jimi Hendrix, Lynk Wray, Phish, Red Hot Chili Peppers, Rolling Stones, Toto, and many other favorites.  See partial Song List .
Booking:  Contact Tom Miner, Tom.Miner@LongandFoster.com, 301-873-2509 for available dates.
Sign up for The Digits! Fan Newswire
Home | Gig Dates | Band Members | Song List | Sound Clips | Contacts