Welcome to the official site of The Digits!
Home | Gig Dates | Band Members | Blog | Song List | Sound Clips | Videos | Contacts
<![if !vml]>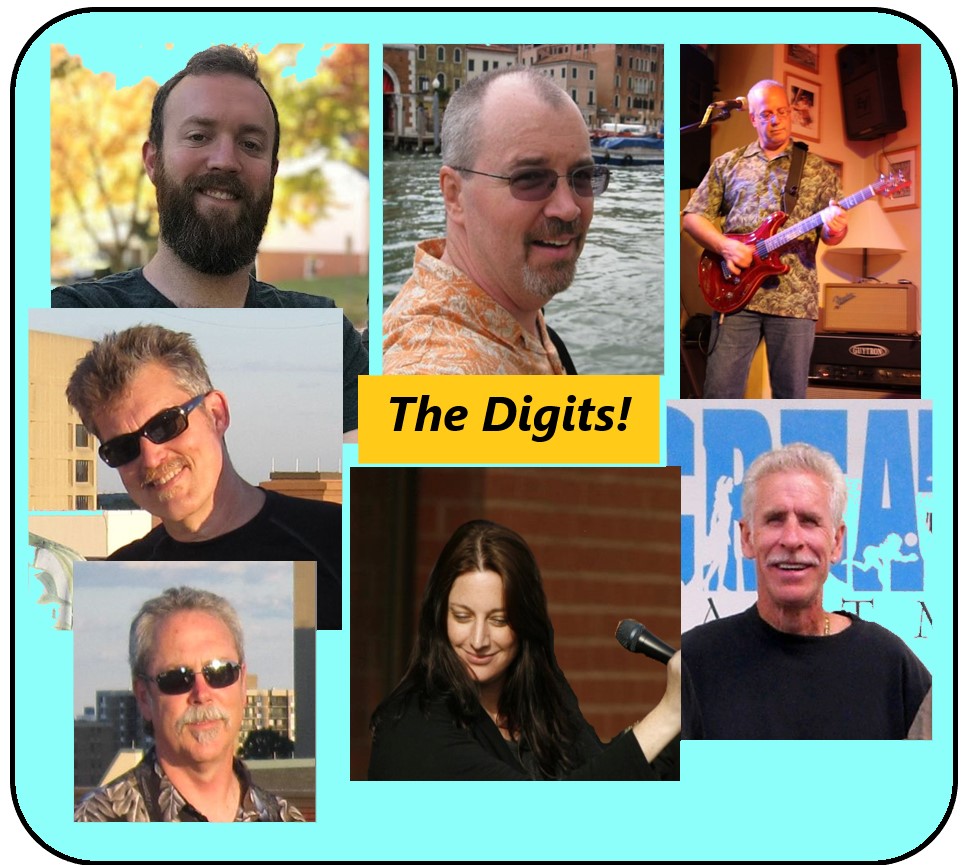 <![endif]>
… just good rockin' & fun times…helping to put Rockville on the map!
Next show:
Saturday, October 1, 2016
Dawson's Market Pumpkin Festival for Everyone
Live classic rock music and pumpkins.  Join us for great food and drink from Dawson's Market and Rockville Town Square Restaurants. Interesting pumpkin dishes, burgers, hot dogs, Oktoberfest beers, local wines, and pumpkin desserts. Kids can enjoy pumpkin decorating, bounce house and obstacle course.
Entertainment including traditional Oktoberfest band, The Digits! classic rock band, and dance performances.
Where: Rockville Town Square, 225 N. Washington St., Rockville, MD 20850.
Time: The Digits! perform from 3 to 5 PM.  The Festival is 12-5.
_______________________________________________________
A little "Digit" history…
From an informal group playing to friends and family at a swim club in suburban Washington, The Digits!  have coalesced into a locally popular classic rock band. We've played for groups as diverse as the Washington Post Company, Montgomery County Road Runners Club, and The Star Diner. We also appear frequently at the Woodley Gardens Swim Club in Rockville, for fund raising events open to the public.
The Digits!  provide an eclectic mix of old and not-so-old songs from the Beatles, Cream, Billy Joel, Doors, Grateful Dead, James Brown, Jimi Hendrix, Rolling Stones, Sam & Dave, and many other favorites.  See partial Song List.
Booking:  Contact Tom Miner, Tom.Miner@LongandFoster.com, 301-873-2509 for available dates.
Sign up for The Digits! Fan Newswire
Home | Gig Dates | Band Members | Song List | Sound Clips | Contacts